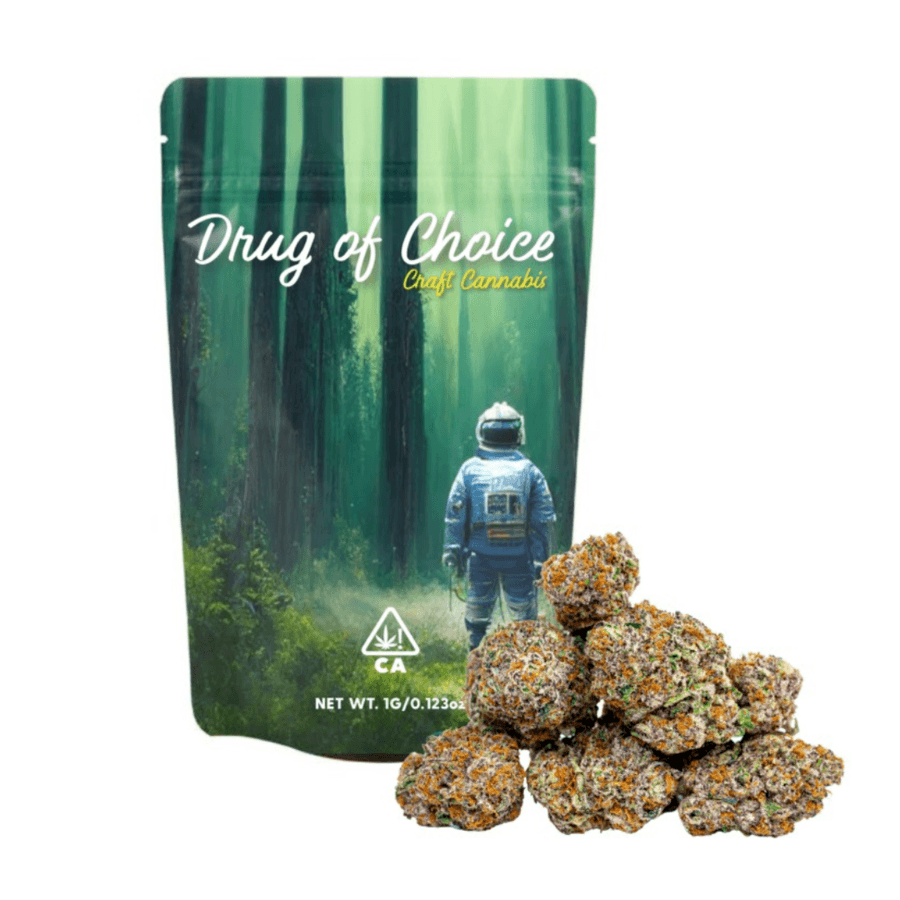 Discover Your "Drug of Choice" at The Sanctuary: Sacramento's Exclusive Top-Shelf Indoor Cannabis Brand
[Sacramento, CA] — Say "yes" to your new drug of choice, a brand that promises an unparalleled experience and uncompromising quality.
"Drug of Choice" flower is the culmination of a partnership with a well-known, family-owned and operated local farm that boasts an impressive track record and, notably, no external investors. This unique partnership brings us a brand that specializes in large-scale indoor cannabis cultivation, employing state-of-the-art techniques that prioritize culture, quality control, consistency, and a hand-picked selection of affordable strains.
One of the standout features of "Drug of Choice" is its remarkable THC consistency, consistently hovering around 30%. This ensures that users can consistently expect a powerful and satisfying high, all while enjoying incredible value. Each bud embodies the commitment to excellence that defines our new indoor cannabis brand.
The "Drug of Choice" cultivar varieties are nothing short of extraordinary. From the enticing Black Runtz (a fusion of Skittlez and Gelato) to the Super Runtz (a blend of Super Lemon Cherry Gelato and Runtz), and the Zrealz (combining Zkittlez and Cereal Milk), these strains have been meticulously perfected through rigorous research and development. The result is a selection that promises an unforgettable and satisfying experience for all users.
At The Sanctuary, we remain committed to elevating your cannabis journey by continually introducing exceptional brands and products. "Drug of Choice" represents our dedication to providing our customers with the very best the cannabis industry has to offer.
For more information about "Drug of Choice" and The Sanctuary, please visit www.thesanctuaryca.com and follow us @thesanctuary.ca