Sacramento, CA – November 10, 2023
In the heart of Sacramento's cannabis scene, there's a buzz spreading like wildfire about ON IT's latest game-changer: the Live Resin All-in-One Vape Pen. This sleek and stylish device, now exclusively available at The Sanctuary, is revolutionizing the vaping experience for cannabis enthusiasts in the region.
Unparalleled Design
The Live Resin All-in-One Vape Pen boasts a contemporary and minimalist design that perfectly complements the modern lifestyle. Its slim profile and discreet look make it the ideal companion for on-the-go users. Crafted with premium materials, this vape pen is not only a statement on its own but also a testament to ON IT's commitment to quality at a fair price.
Rechargeable Convenience
The Live Resin All-in-One Vape Pen is rechargeable, ensuring that you're always ready to enjoy a smooth, flavorful hit.
Potency Redefined
ON IT's Live Resin is renowned for its price and potency, and this all-in-one vape pen is no exception. Users can expect a rich and robust flavor profile, coupled with an intense and immediate effect. The Live Resin extraction process preserves the plant's natural terpenes, delivering an authentic and true-to-strain experience that will leave users craving more.
Rave Reviews
Already making waves in the Sacramento cannabis community, ON IT's Live Resin All-in-One Vape Pen has garnered enthusiastic praise from users. Many are expressing their delight on social media platforms, sharing their positive experiences and recommending the product to fellow connoisseurs. The Sanctuary is regularly featuring this remarkable vape pen on sale, making it even more accessible to those seeking the ultimate cannabis vaping experience.
Exclusive Availability
The Sanctuary, Sacramento's premier cannabis dispensary, is proud to be the exclusive retailer of ON IT's Live Resin All-in-One Vape Pen. This strategic in-house partnership allows enthusiasts to explore and purchase this cutting-edge product in a welcoming and knowledgeable environment.
"As advocates for providing our community with the finest cannabis products, we are thrilled to offer ON IT's Live Resin All-in-One Vape Pen exclusively at The Sanctuary. The positive feedback from our customers speaks volumes about the quality and innovation behind this product," says Trevor Davis, Operations Manager of The Sanctuary.
Elevate Your Experience Today
Don't miss out on the chance to elevate your cannabis experience with ON IT's Live Resin All-in-One Vape Pen, available exclusively at The Sanctuary in Sacramento. Whether you're a seasoned enthusiast or a newcomer to the world of cannabis, this sleek and potent vape pen promises an unparalleled journey into the world of live resin vaping.
Visit The Sanctuary today and join the growing community of ON IT enthusiasts who are experiencing cannabis in a whole new light. Don't just settle; elevate your experience with ON IT's Live Resin All-in-One Vape Pen.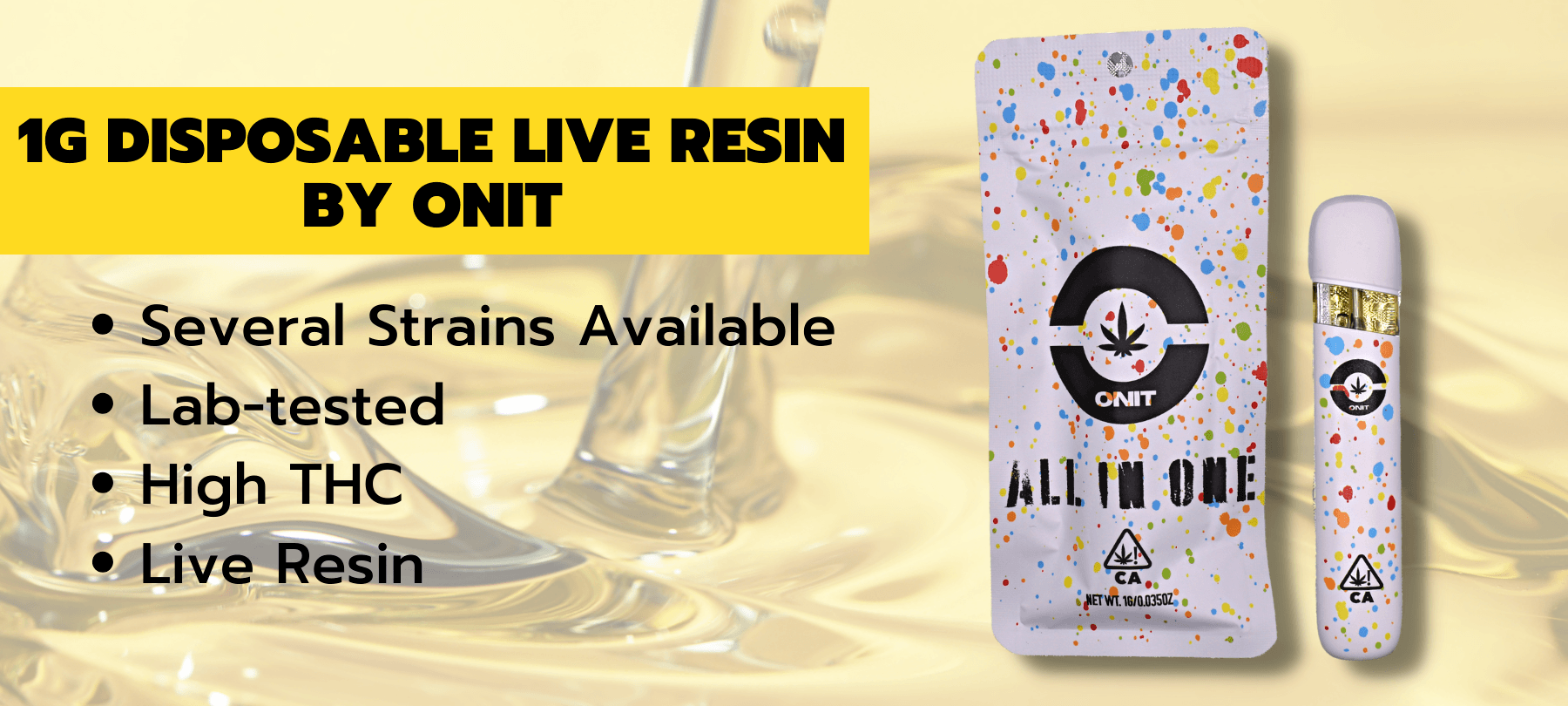 Note: Must be 21 or older to purchase. Consume responsibly.