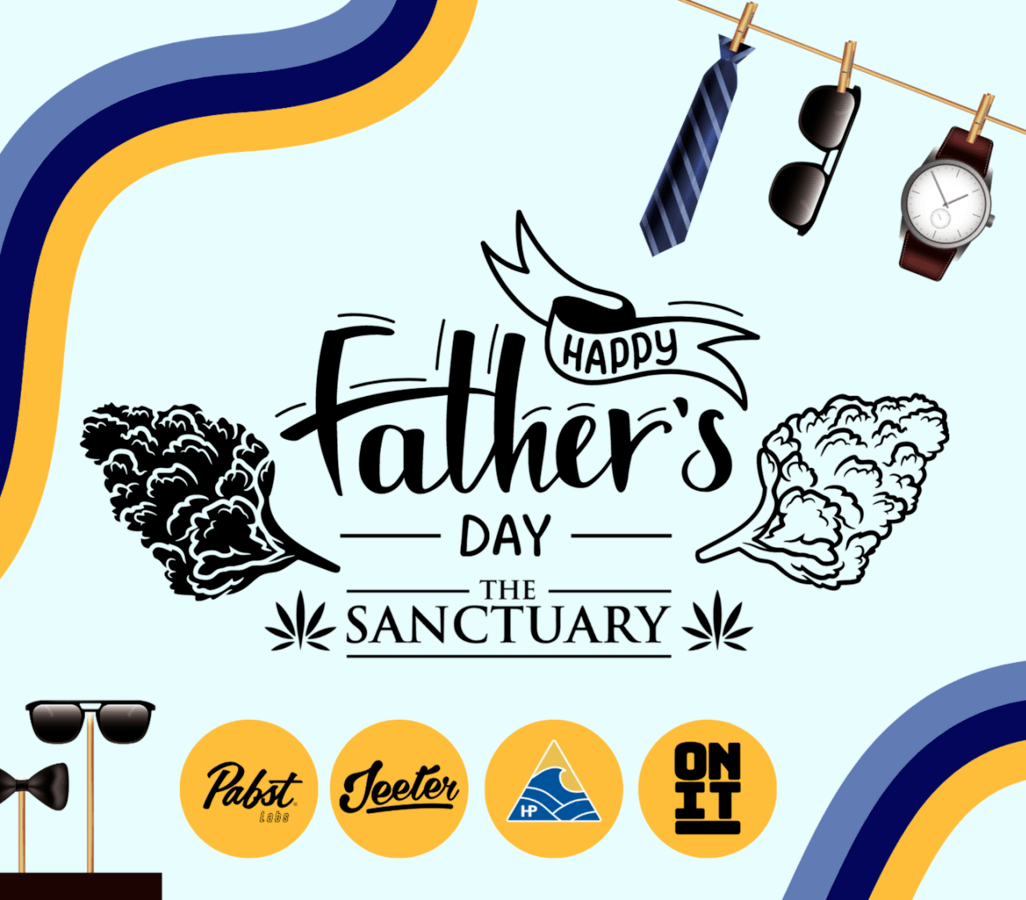 Father's Day Sale Event 6/17-6/18
Our high-quality Dabs and Bud for Dad can help him relax, unwind, and rejuvenate. With the Sanctuary's commitment to excellence and customer satisfaction, Fathers can be assured of exceptional quality and a delightful Father's Day gift that they will cherish.
We'll be featuring:
Check back soon for more information!