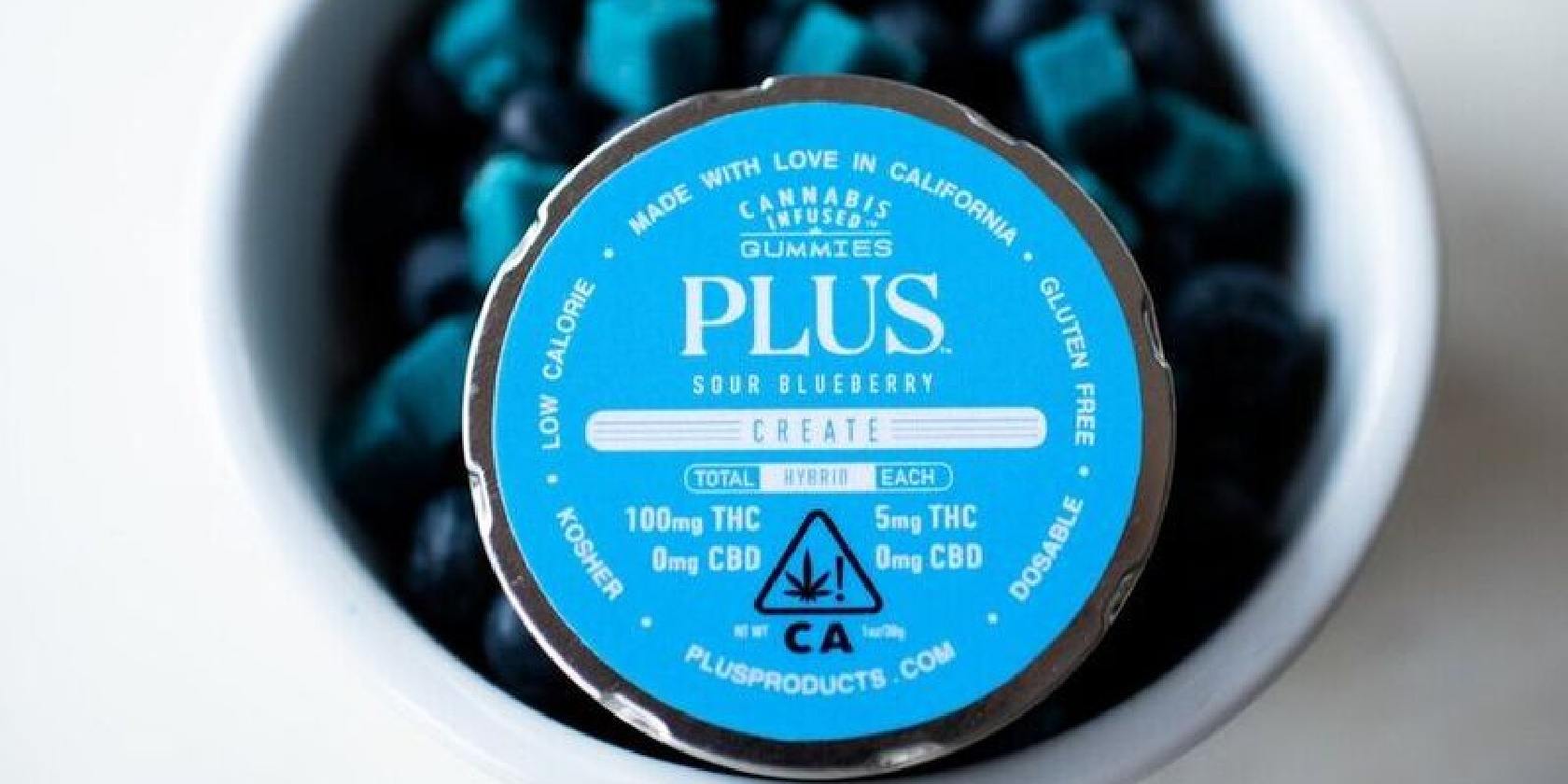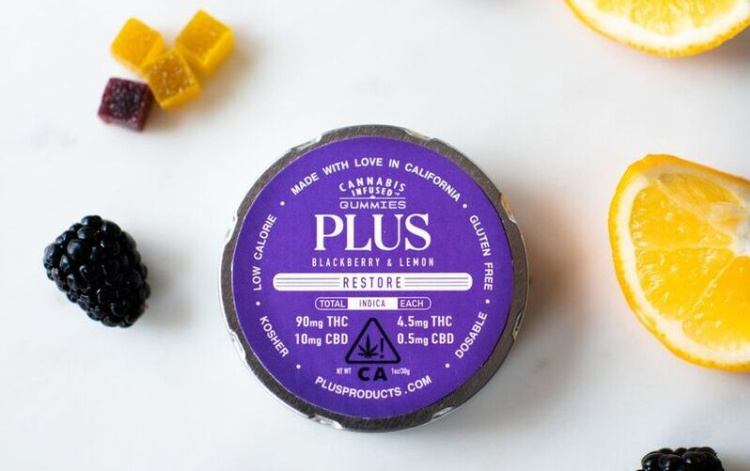 Plus does one thing and they do it well: Chewy cannabis gummies. This California edible brand has quickly earned a reputation for producing some of the tastiest and most reliable cannabis gummies on the market. With a wide variety of flavors and a range of cannabinoids to choose from, Plus has managed to squeeze the therapeutic power of cannabis into a small, convenient, and delicious dosing method.
Flavors And Ratios For Every Taste And Every Need
Plus gummies are available in a variety of different flavors and cannabinoid ratios. There are three main kinds of cannabis gummies to enjoy: uplift, unwind, and balance. The uplift variety is perfect for a (you guessed it) uplifting and stimulating dose of THC, the unwind gummies are great for relaxing and winding down, and the balance gummies provide a nice in-between.
Each gummy variety contains both THC and CBD, but at different ratios. For example, their Balance Sour Blueberry and Balance Cucumber Lime flavors both contain 3.5 mg of THC and 1.5 mg of CBD per unit. Their Sleep Cloudberry gummies contain 5 mg of THC, 1 mg of CBD, and 1 mg of CBN per gummy, while their uplift Sour Watermelon gummies contain 5 mg of THC and less than 0.1 mg of CBD per unit. Since each combination produces a different kind of buzz, it's up to you to decide which ratio and which gummy is best for your needs.
In addition to their fruity flavors, Plus also offers several strain-specific gummies that accurately capture the flavor profile of the strain they are derived from. Specially made from extra flavourful strains such as Pineapple Express and Grandaddy Purple, these gummies are the perfect choice for anyone who enjoys the natural flavor of cannabis.
PLUS Gummies – Cannabis Edibles That Prioritize Purity
Plus pride themselves on the cleanliness and purity of their gummies. Each batch of gummies is tested multiple times throughout the production process to ensure that the final product is safe for consumption. Plus cannabis gummies are also lab-tested for microbial contamination, pesticides, and potency. Additionally, all Plus marijuana gummies are made with kosher and gluten-free ingredients to make them accessible to as many people as possible.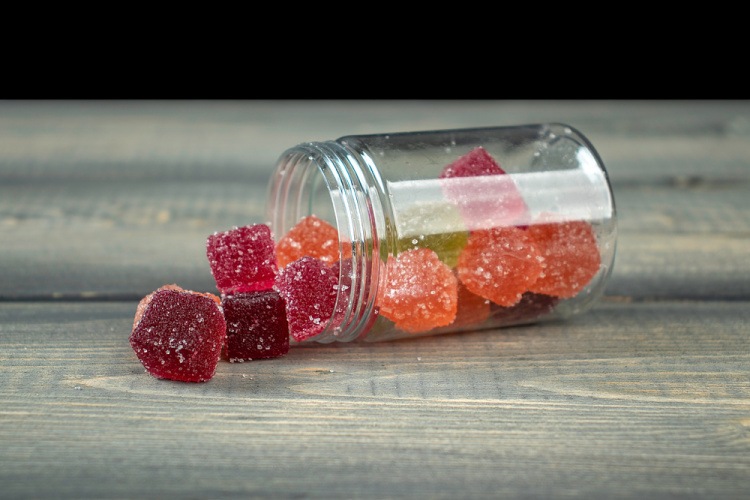 Get Higher with Plus Gummies HI-CUBES
While the 5 mg standard in the majority of the Plus product line may be a great dose for beginners, microdosers, and those looking for more control over their overall dosage, some people have higher tolerances and simply desire a little extra.
Plus HI-Cubes contain 10 mg of THC per piece and 100 mg per bag. If you feel that the lower doses offered by Plus marijuana gummies just aren't getting it done for you, this is a good option. Hi-Cubes are currently available in Strawberry Sativa and Indica Apricot varieties.
Looking to get your hands on some delicious Plus cannabis gummies today? Then shop or online menu right now or come by in-person to see what we've got in stock. Can't find the time to visit our dispensary? Just place an online order for delivery instead!