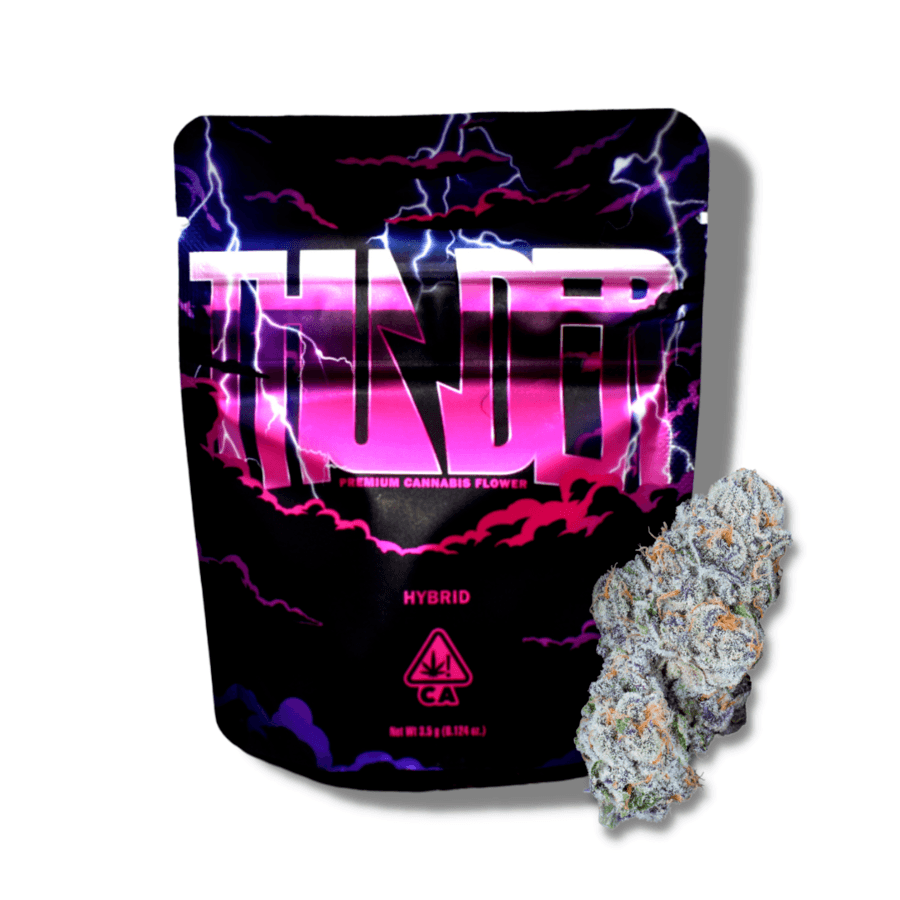 Introducing Thunder: The Loudest Indoor Cannabis Brand Exclusive to The Sanctuary in Sacramento
[Sacramento, CA] — The Sanctuary, Sacramento's premier cannabis destination, is thrilled to unveil its exclusive in-house cannabis brand, Thunder. Thunder is not just a brand; it's a force of nature that's taking the cannabis scene by storm, delivering top-notch quality and an unforgettable experience to its customers.
What sets Thunder apart is its unrelenting commitment to science and unwavering attention to detail. With a combined experience spanning decades, our dedicated growers have honed their cultivation methods to perfection. Thunder is the epitome of indoor-grown excellence.
Thunder's THC percentages consistently hover around 30%, ensuring an intensely satisfying and euphoric high for its users. Our loyal customers report feeling sufficiently stoned and entirely gratified after indulging in Thunder's premium products.
Thunder offers an exciting array of cultivar varieties, each more captivating than the last. Some of the featured strains include Carbon Fiber, Dobo Triangle, Limoncello Runtz, Oakland Piff, Orange Creamsicle, Pineapple Tart, Pink Drink, and Pinnacle. And this is just the beginning; we're continuously expanding our strain collection as we engage in ongoing research and development to bring you even more exciting options.
At The Sanctuary, our commitment to providing the finest cannabis experience is unwavering. With Thunder, we've reached a new pinnacle in indoor cannabis quality and variety. We invite you to visit our store in Sacramento and immerse yourself in the Thunder experience.
For more information about Thunder and The Sanctuary, please visit www.thesanctuaryca.com or follow us on instagram @sanctuary.ca