Introducing 90 for .90!
90 Minutes or .90! You read that right. This new service is launching in Roseville – Citrus Heights – Arden TODAY!!!
The Sanctuary will get you you're order in 90 minutes or you get it for 90 CENTS! (plus applicable taxes)
Terms and Conditions do Apply. See our FAQ page!
THE SANCTUARY DELIVERY FAQ
from dispensary to doorstep
The Sanctuary is thrilled to have launched our brand new dispensary delivery service, offering you the option of ordering all of your favorite medicinal and recreational use cannabis products, from our dispensary directly to your doorstep.
• We deliver 7 days a week.
• Delivery available from 8 AM to 9 PM.
• Our full selection of products is available for delivery.
• Enjoy the convenience and safety of shopping from home! • First time Delivery customers get 20% Off! (offer subject to change, order minimum must be met)
Located right in the heart of Sacramento, The Sanctuary delivers everywhere within a 30-mile radius. Our doors are open seven days a week from 7 AM to 9 PM, providing easy accessibility to your favorite recreational and medical-use cannabis brands, strains, and gear. Shop from home, at work, during your lunch hour, or from virtually anywhere. Our website offers our full collection of every imaginable consumption method and is super simple to navigate.
Weed Delivery in CA
Place your order online with a few clicks or give us a call at (916) 254-3287. Our knowledgeable staff is happy to assist, explain options and prepare your selections for delivery without delay. Choose from an extensive assortment of carts, including pods, disposables, and so many wonderful flavors. Explore our impressive library of high THC extracts, flower, and singles and packs of infused and non-infused pre-rolls. Try our therapeutic topicals, pills, a variety of CBD, tincture for you and your pet, and more edibles than you can imagine.
Looking for Cannabis Delivery?
Don't overlook our daily deals and take a moment to join our VIP list so you never miss out on special offers. Making customer service our focus, The Sanctuary looks forward to getting our cannabis, accessories, attire, and everything you've been looking for into your hands as quickly as possible. The only thing that comes close to the enjoyment of our premier quality of products is having them delivered from the dispensary to your door with NO extra fees! We cover all of Sacramento, Roseville, Citrus Heights, Represa, Folsom, West Sacramento, and North Highlands, CA with speedy service.
COMMON QUESTIONS
where do you deliver?
We provide Cannabis delivery anywhere up to 30 miles from our Sacramento, California location.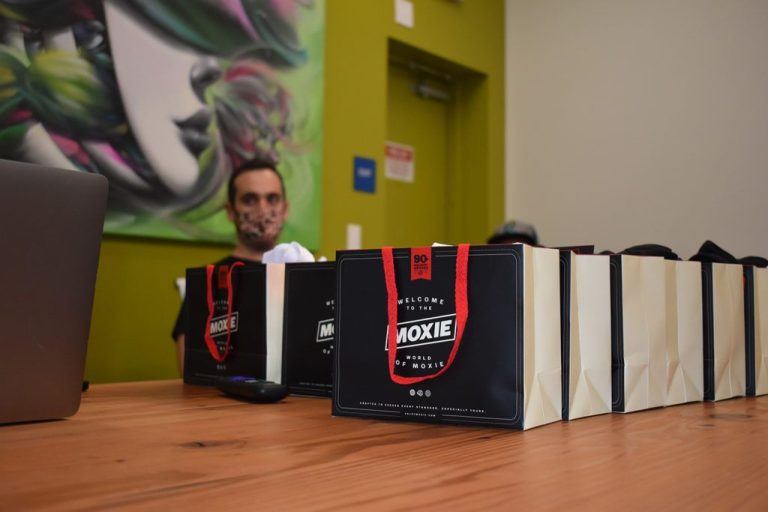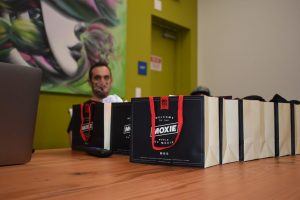 WHAT CAN I ORDER FOR DELIVERY FROM THE SANCTUARY?
choose from our entire collection of products for delivery.
Everything from flower, cartridges, edibles, and extracts, to pre-rolls, topicals, merch, and even clones is available for delivery. Experienced budtenders will prepare your order for delivery and no product is left behind. We deliver everything!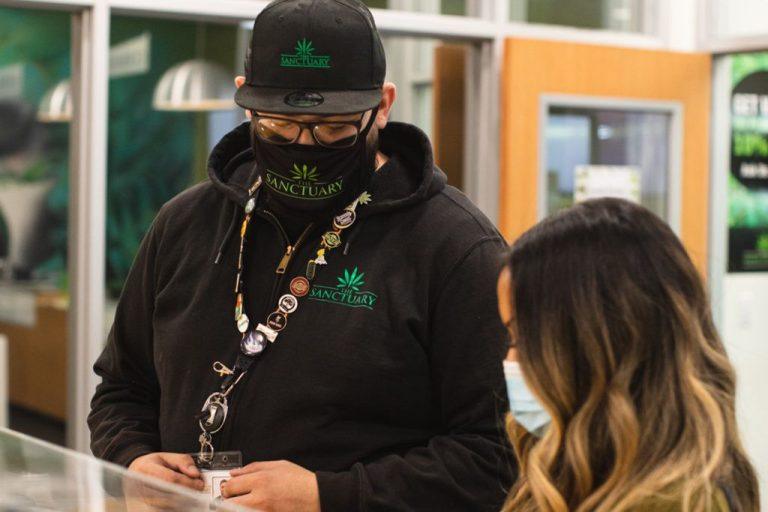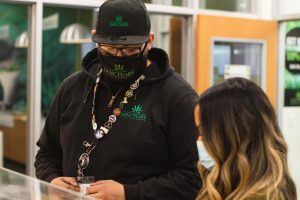 HOW MUCH WILL DELIVERY FROM THE SANCTUARY COST?
YOUR DELIVERY COST WILL BE FREE IF THE MINIMUM ORDER FOR YOUR LOCATION IS MET.
10 mile radius zone – $45 minimum order
20 mile radius zone – $75 minimum order
30 mile radius zone – $100 minimum order
Our incredible drivers do accept and appreciate tips for great service!
HOW DOES THE DELIVERY PROCESS WORK FOR NEW CUSTOMERS?
New customers will submit a picture of their ID, as well as a picture of themselves holding their ID so we can confirm identification, phone number, and medical recommendations if applicable.
We do not offer a no-contact delivery option. Our delivery drivers will arrive masked, and check every order for I.D. at the time of delivery. All orders are double inspected for accuracy, and your satisfaction is guaranteed! In the case of a wrong order, a delivery lead will personally get it fixed for you ASAP.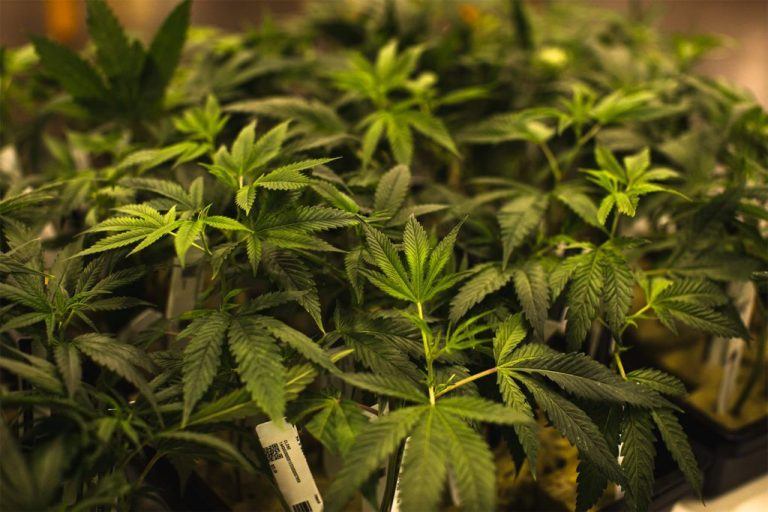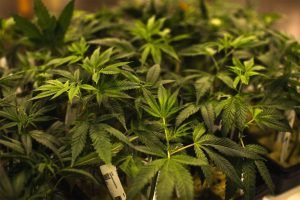 DON'T FORGET: THE SANCTUARY DELIVERS CLONES!
You can place a reservation for medical purchases of 99+ Clones!
When your products come in, we'll contact you to facilitate the order- and we'll even deliver the package to your house if you're within our delivery radius!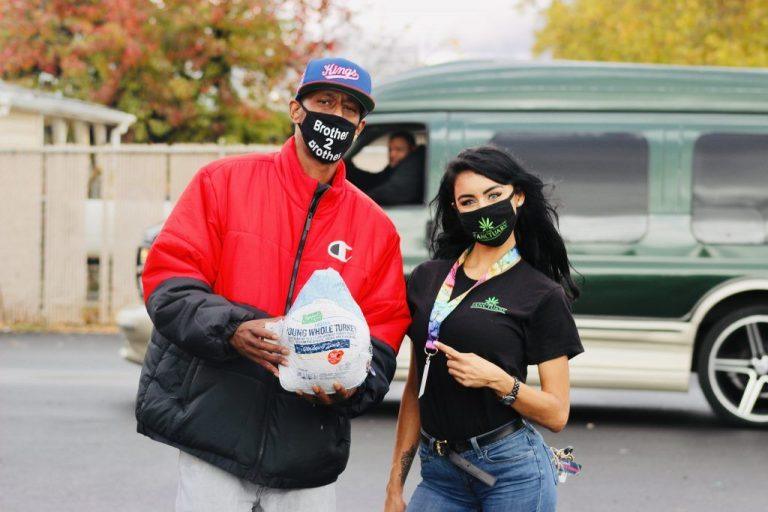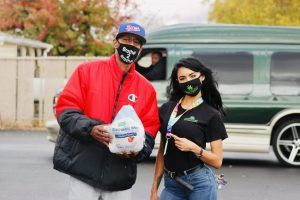 WHAT ABOUT ACCESSIBILITY FOR CUSTOMERS WITH DISABILITIES?
We are committed to ensuring our customers with disabilities have a great delivery experience with The Sanctuary.
As applicable, we will work with caretakers to ensure our customers get signed up properly, and can then communicate with you over your preferred channel, including phone and web-based text service.
HAVE MORE QUESTIONS ABOUT OUR DELIVERY SERVICES?
WE WOULD LOVE THE OPPORTUNITY TO ANSWER THEM.
Get in touch with us on Instagram at @thesanctuaryca or drop us a line through our website contact page with your questions about our delivery program.
If you're a resident of the Greater Sacramento area looking for the finest cannabis products delivered straight to your door, you're in the right place. From Loomis to Roseville, Penryn to Woodland, The Sanctuary offers cannabis delivery to nearly every corner of the region and beyond!
We love welcoming visitors to our Sacramento dispensary storefront, but we know that sometimes your busy schedule doesn't give you the time to stop by. That's the reason we developed our cannabis dispensary delivery: To bring our stellar service, huge selection, and great value directly to you. And it's our mission to ensure that all of our marijuana delivery customers get the same great service and deals our Sacramento dispensary customers have come to know and love.
Cannabis Dispensary Delivery in the Greater Sacramento Area
If you're ready to get rolling, the process couldn't be simpler. Take a moment to browse our extensive live menu and you'll see a huge variety of products chosen to fit every budget and every goal. From our huge selection of premium flower—much of it grown a veritable stone's throw from here!—to potent concentrates, live resins and extracts, we challenge you to find a wider choice anywhere in the region. And that doesn't even scratch the surface of our lineup of delicious edibles, carefully formulated tinctures, and fast-acting topicals. And if all that weren't enough, you can even buy a real live cannabis plant from us! Under California law, adults 21 and older can grow up to six plants. Those with a medical cannabis card can grow as many as they like within a 100 square-foot area. Do be sure to check your local jurisdiction's laws, as some may restrict this number. Is that too many choices for you? As always: If you're finding it hard to make up your mind, let us help: Just give us a call. We'll take care of you! We're a locally owned small business that has won the Best of WeedMaps two years in a row thanks to our excellent selection and customer service. Now, you can get those same great products right to your door.
COMMON QUESTIONS
where do you deliver?
We provide Cannabis delivery anywhere up to 30 miles from our Sacramento, California location.
Order Online
Browse our live menu for the most up-to-date products and daily specials, including one of the best selections of cannabis products in Sacramento. We even offer live cannabis plants for your garden! Don't miss out on our daily deals, our speedy delivery service, and be sure to join our VIP list for special offers.
Pot Dispensary, Cannabis Delivery & Marijuana Delivery

Sacramento, CA, Roseville, CA, Citrus Heights, CA, Folsom, CA, West Sacramento, CA & Represa, CA
Dispensary Near Me in Folsom, CA | Cannabis Delivery Roseville, CA
Dispensary Near Me

∴

Pot Near Me ∴ Folsom, CA ∴ Roseville, CA ∴ Citrus Heights, CA