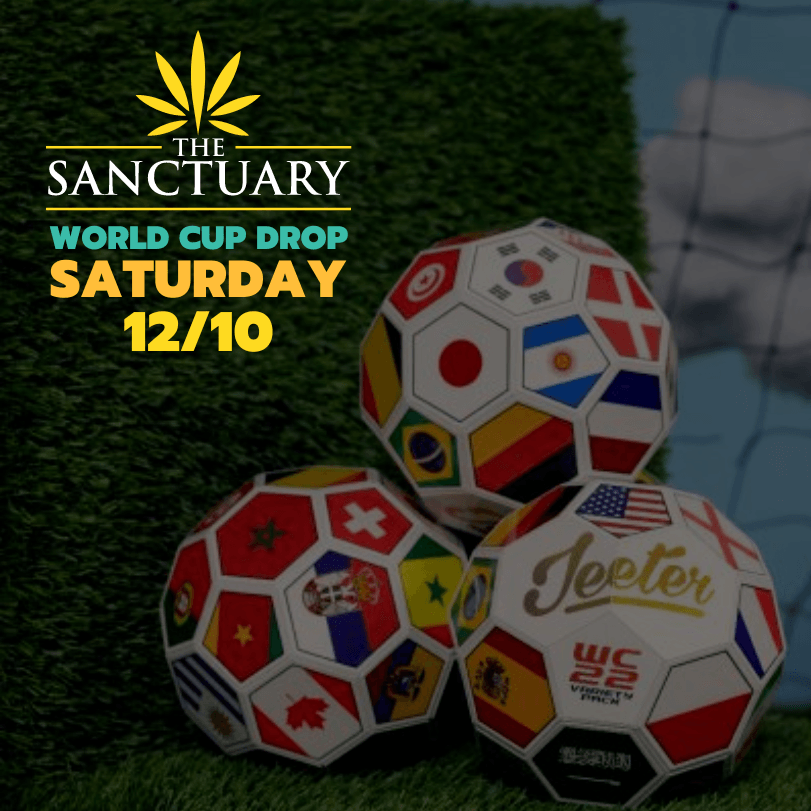 The exclusive $80 FIFA World Cup 6-pack variety pack with Jeeter joints representing your favorite teams will be available this Saturday at the Sanctuary!
USA – LA Confidential – indica
England – London Pound Cake – indica
Brazil – Acai Berry – hybrid
Mexico – Acapulco Gold – sativa
Argentina – Con Leche – hybrid
France – Paris OG – hybrid
This collector's edition joint box features a soccer ball exterior and model stadium interior, complete with crowds in the stands and real AstroTurf material holding the pre-rolls in place. There are LIMITED quantities available starting at 7am on Saturday 12/10 only!